Je vous emmène is Geneviève Brideau's NSCAD Graduation Showcase and the culmination of the artist's careful observation of the space as well as the technical knowledge acquired during their degree. Presented in February of 2017 in the NSCAD Port Loggia Gallery, Je vous emmène is a linear show tracing the route from a sculpture, through an installation, to the site of a performance.

The sculpture draws a line, this time from floor to ceiling with a 40+ ft long rope made from clothes the artist had been hoarding for over a decade. It pools onto a plinth and disappears into the ceiling with the hanging mechanism created by curator Kim Houghtaling.

The installation is a quilt of PVA pockets filled with confetti, cotton balls, and popsicle sticks joined with little coloured wires. It hangs in an undulating pattern over three 15 ft stretches of AstroTurf. During normal hours, visitors are encouraged to walk underneath it. At night, during a special participatory activating of the space, participants are encouraged to lie underneath and look up at the "stars".

The performance takes place along the gallery and into a perfect replica of the artist's childhood pool. The artist starts at the opposing end of the gallery, picking the "fruit" from the rope "tree". They cross the gallery. The closer they get to their audience around the pool, the more quiet the room gets. One by one they throw the little coloured ear plugs into the pool until only two remain. They insert them, hand their glasses over to a friend, and take a dive. They walk out, dripping, and make their way back to the tree to give back what was useful.
Powered by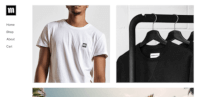 Create your own unique website with customizable templates.